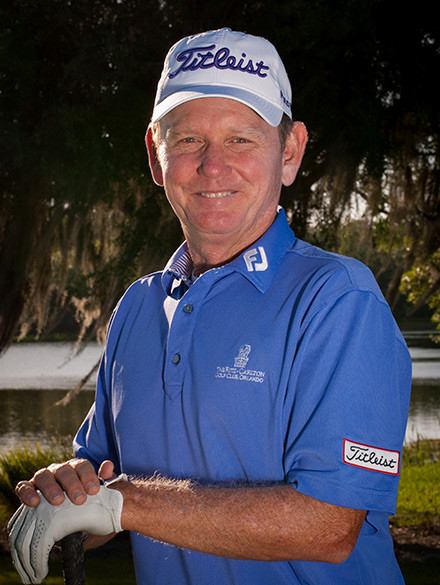 Larry Rinker
Short Game Golf Instructor
Director of Instruction
The Ritz-Carlton Golf Club,
Orlando, Florida | October-May
Red Sky Golf Academy
Vail, Colorado | June-September
PGA Tour Veteran Member

Larry Rinker Short Game Golf Instructor
Take golf lessons from an expert golf instructor who has the "eye" and the experience to take your game to the next level. Someone who has played in all the majors, interacted with golf's greats, and competed in over 500 PGA Tour events. Larry Rinker can "see" the simple changes you need to make to play your best golf in the ways that you can.
As a top Short Game Golf Instructor Larry Rinker can show ALL golfers how to SAVE shots from inside of 100 yards and improve their scoring. Larry Rinker is an experienced Junior, Amateur, Collegiate, and Professional Competitive Player Coach that knows what it's like to fight daily to get the ball up and down.
Come see Larry Rinker this winter at The Ritz-Carlton Golf Club, Orlando and learn how to lower your scores with high quality golf instruction, and playing lessons near Walt Disney World, Sea World, and Universal Studios. Now taking reservations. October-May.
1-2-3 Hour Private Golf Lessons to 1-2-3 Day Golf Schools, Short Game Golf Schools, Putting Golf Lessons, 1-2-3 Half Day Golf Schools, 1-2-3 Hour Group Golf Lessons, Playing Golf Lessons, Junior Competitive Players Lessons, and Corporate Golf Outings.
Come see Larry Rinker next summer at The Red Sky Golf Academy, Wolcott, Colorado (Vail area) and play two highly rated mountain golf courses designed by Tom Fazio and Greg Norman June-September. Some popular programs are below. You can see a complete list of programs on our Golf Instruction page.
---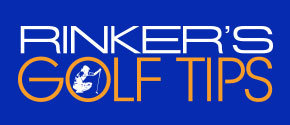 Saturdays / Sundays
9-10 am ET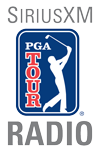 Follow Us  

@RinkersGolfTips 
Upcoming Guests:
---
January 6th Fred Shoemaker
Extraordinary Golf
January 7th Martin Chuck
Tour Striker
January 13th Jim Hardy
Hall of Fame Teacher
January 14th James Sieckmann
Top 100 Teacher
January 20th Bernie Najar
Top 100 Teacher
January 21st Michael Breed
Top 100 Teacher
Rinker's
5 Fundamentals
3rd Edition
Ebook includes 11 video lessons
Major focus inside of 100 yards.
---