Larry Rinker
Director of Instruction
The Ritz-Carlton Golf Club,
Orlando, Florida | October-May
Red Sky Golf Academy
Vail, Colorado | June-September
PGA Tour Veteran Member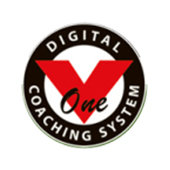 Full-Day Private Golf Lesson
Come see Larry Rinker for a Full-Day Private Golf Lesson (8 hour session) at The Ritz-Carlton Golf Club, Orlando October-May and at the Red Sky Golf Academy, Vail, Colorado June-September.
Private one-on-one instruction from 9:00-5:00.
This private golf lesson is designed for a total inside look at your game.
9:00-12:00 Modules I & II Putting, Short Game, Full Swing
Focuses on the short game which is where the game and golf swing begin. The first two modules of Rinker's 5 Fundamentals and full swing will be covered:
Putting
Short Game
Golf Swing
12:00-1:00 Lunch
18 hole playing lesson with Larry Rinker in the afternoon. This full day private golf lesson also includes answering any questions you might have, as well as a specific plan for continued game improvement.
Full-Day Private Golf Lesson | $1695 Adults | $1595 Juniors
Working only on your golf swing will not maximize your potential for total improvement. The five fundamentals will truly maximize your potential, with a major focus from your full sand wedge and in. In regard to the golf swing, aiming and swinging the club head down the target line are probably the two most important fundamentals. Studying and utilizing Dr. David Wright's research, I can measure players and figure out if they are an upper, mid, or lower core player. That allows me to know the correct pieces of the puzzle for your swing, depending on your dominant core region. Upper core player's hips will be less than 35 degrees rotated at impact, and can stand up through impact. Lower core players will have their hips the most rotated at impact, and will stay in spine tilt through impact. Grips must match the hip rotation at impact. Posture will be different for all three as well. I will help you understand the simple changes you need to make, how you create speed, and how you should release the club based on your dominant core region. I use the latest Flightscope Launch Monitor to gather club and ball data, video whatever we work on, and then measure your shoulder width, sternum, weight, height, and shoe size. That data gives you nine stance widths, and from those nine stance widths, I can run tests to determine your dominate core region. I am one of the first 20 Wright Balance Certified Fitters in the country using this system. The stance widths can also be used to plank on a daily basis and strengthen all nine core regions.
You have to understand why the ball goes "where," and how path and club face angles dictate the outcome. Understanding the "ball flight laws" is the key to what truly happened in a swing and more specifically at impact. The arms have a huge influence over the path, and the hands and wrists control the clubface. I have to get students to really understand where they are in their golf swing, so they understand what they need to change, and then what they need to "feel," to hit the ball more consistently and toward their target. I want you to become your own best coach, know the little tweaks that you can make, to fix yourself out on the golf course. When you know why the ball goes where, you will better diagnose what you need to change on the next swing, to hit the shot you desire.
"Larry is a rock solid golf instructor with the "eye" and
the experience to improve your game!"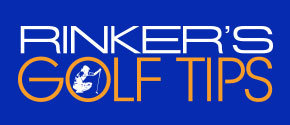 Saturdays / Sundays
9-10 am ET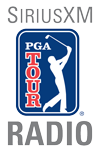 "Make this the year that you are going to play better golf!"